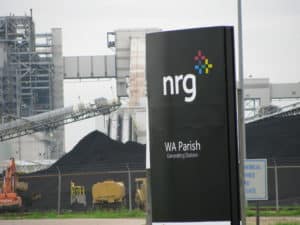 On Thursday, September 29th, 2022 hundreds of chemical workers were exposed to an unknown cleaning chemical while working at their plant. 
The Fort Bend County Fire Marshal's office received calls around 6pm at the W.A. Parish Plant off of Smithers Lake Road. The chemical has been identified as a biodegradable degreaser that was over applied. Causing symptoms such as dizziness and difficulty breathing. 106 patients were identified and evaluated and among those 6 were taken to the hospital for further care. All patients were released and accounted for after evaluation. 
Owned by NRG, this same coal generating plant has had a history of problems, including a fire in May of 2022. The plant uses both natural gas and coal to generate over 2,500 megawatts of electricity, or approximately 2% of Electric Reliability Council of Texas' (ERCOT) power generation capacity. For decades, NRG Energy's W.A. Parish coal-fired power plant in Fort Bend county has also threatened public health and the natural environment. EPA data identified the plant as the third most heavily polluting plant in the state, emitting almost 10.5 million metric tons of carbon dioxide, 30,000 metric tons of methane and 50,000 metric tons of nitrous oxide. 
Tragically, many companies are lax with basic safety standards or fail to train workers in safety precautions. When work accidents happen, some companies fail to take responsibility. The injured worker is stuck with medical bills, lost wages, and no way to support their family. Petrochemical workplace accident survivors and their family members should contact an experienced attorney as soon as possible after an injury in order to best protect important evidence that will benefit their case.