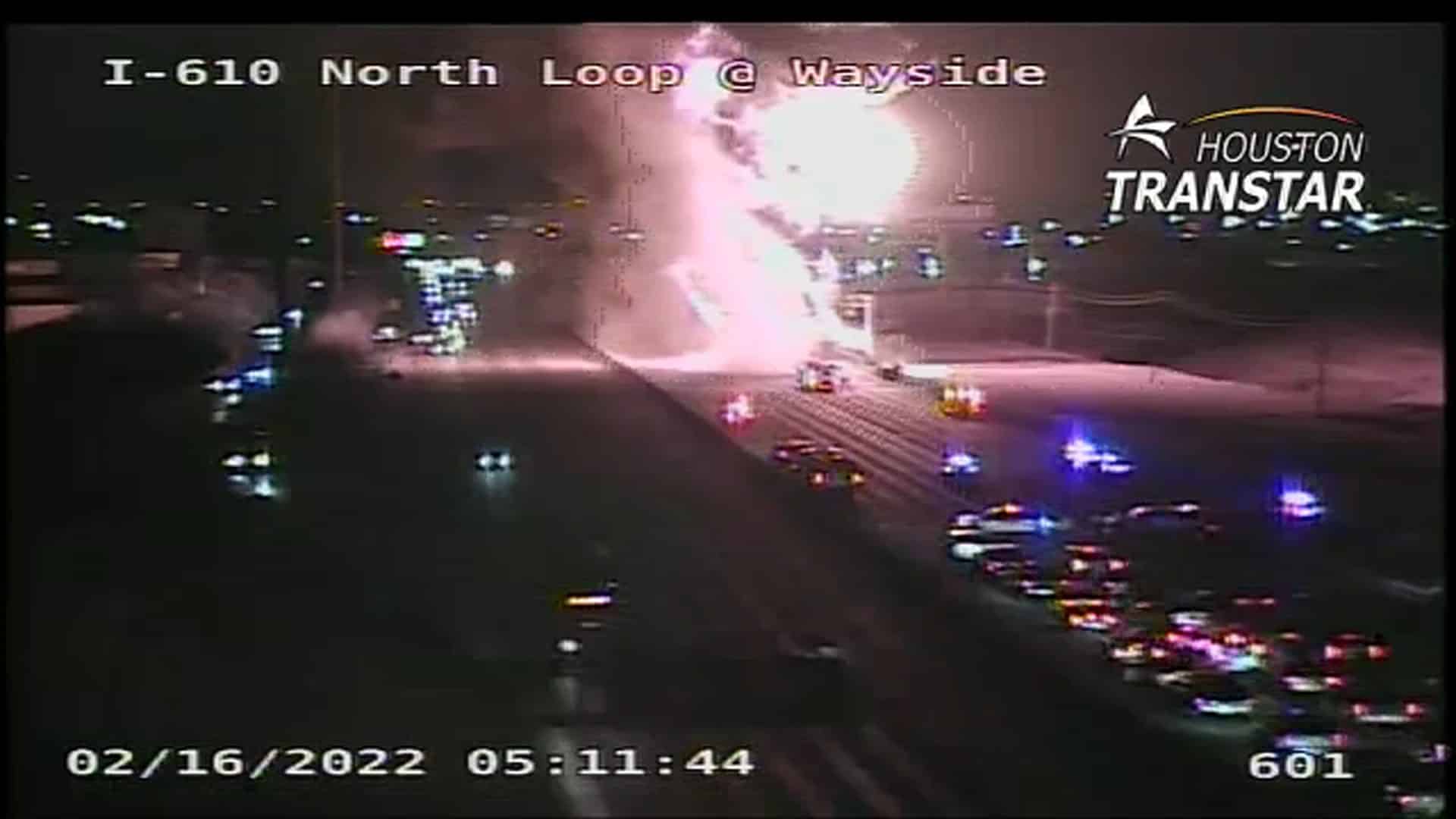 HOUSTON, Feb. 16, 2022–According to ABC13 Houston, a fuel truck exploded on 610 and Wayside in Houston after a multiple vehicle collision, causing the Houston Police Department to shut down the major freeway during morning rush hour.  The fire was so large, the police initially had to block off both the westbound and eastbound lanes of 610.
It is believed that three semi trucks were involved in the crash, including the fuel truck and another truck carrying lumber.
Houston Fire Department indicated that motorists can expect delays as crews attempt to clear the chaotic scene.
The Kherkher Garcia, LLP truck accident lawyers have represented hundreds of truck accidents victims across the nation.  If you or a loved one have been seriously injured or killed by a truck accident, contact the Kherkher Garcia, LLP truck accident attorneys today for a free case review at contactus@kherkhergarcia.com or 713-333-1030.  We respond to inquiries 24/7/365 and are ready to help you and your family in your time of need.